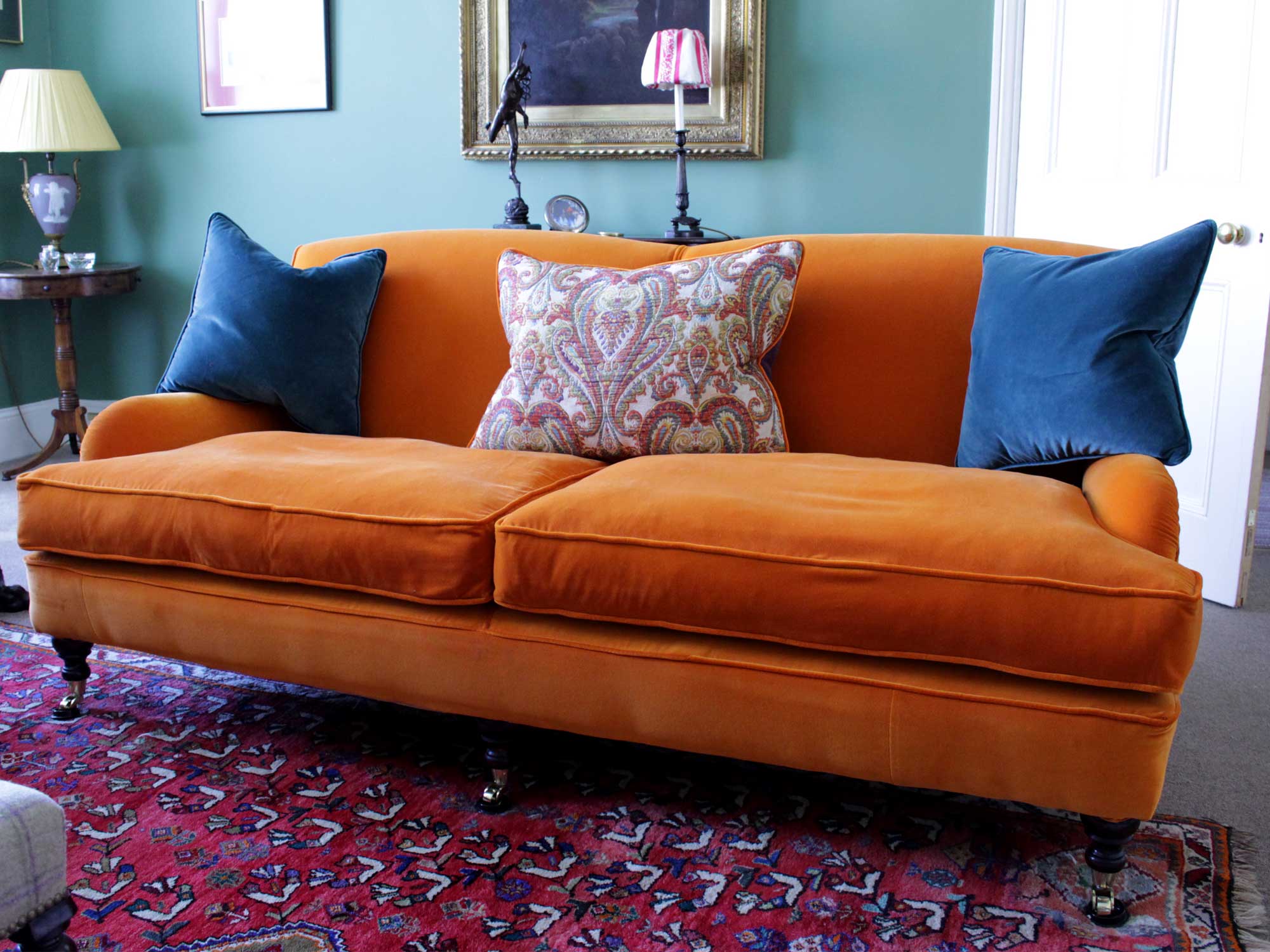 What is Upholstery?
Providing furniture, especially seats, with padding, springs, webbing, and fabric or leather covers.
RESTORING AND REPAIRING FURNITURE IN LONDON AND THE SOUTH EAST
'Are you sitting comfortably?
Upholstery is about making a cover with fabric. This may be for chairs, a sofa or anything which may need comfort. Sometimes, customers just want the top fabric replaced, which can be relatively straightforward, but depends on the quality of the original construction. On other occasions, a seat may need some additional attention, for example, to repair damage as it has 'collapsed'. Here, I describe the process of building up a seat, from scratch.
Making a seat comfortable, starts with a strong frame so it can be webbed. The best wooden frames I come across are made from mahogany or the more common beech. Pine is often used in modern furniture, because it is relatively cheap, but it's also soft and will not last as long. If the seat needs to be sprung, springs are hand-tied both to the webbing and the frame with twine, then covered with hessian (a very strong, slightly rough material made from plant fibres), to which the springs are also hand-tied.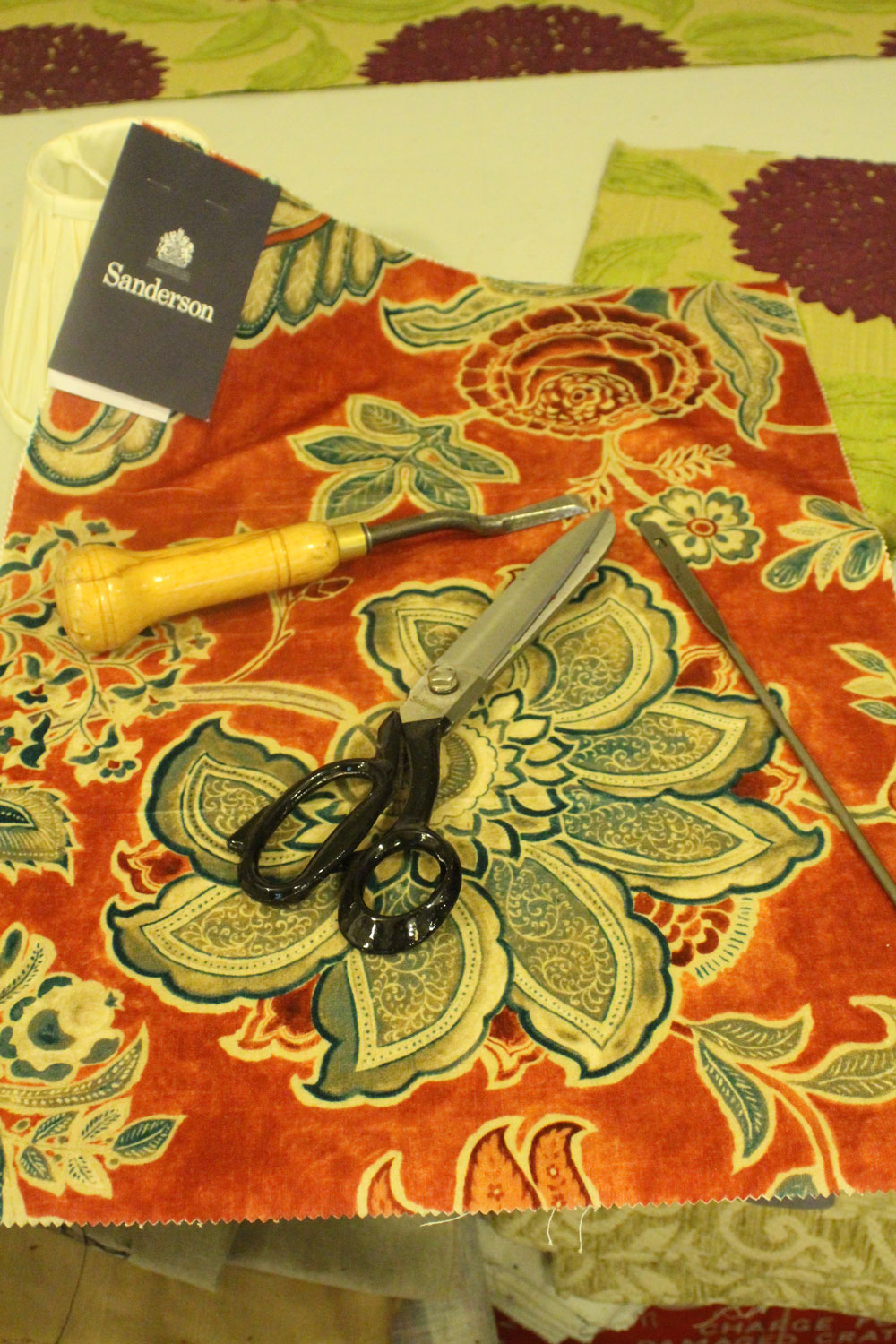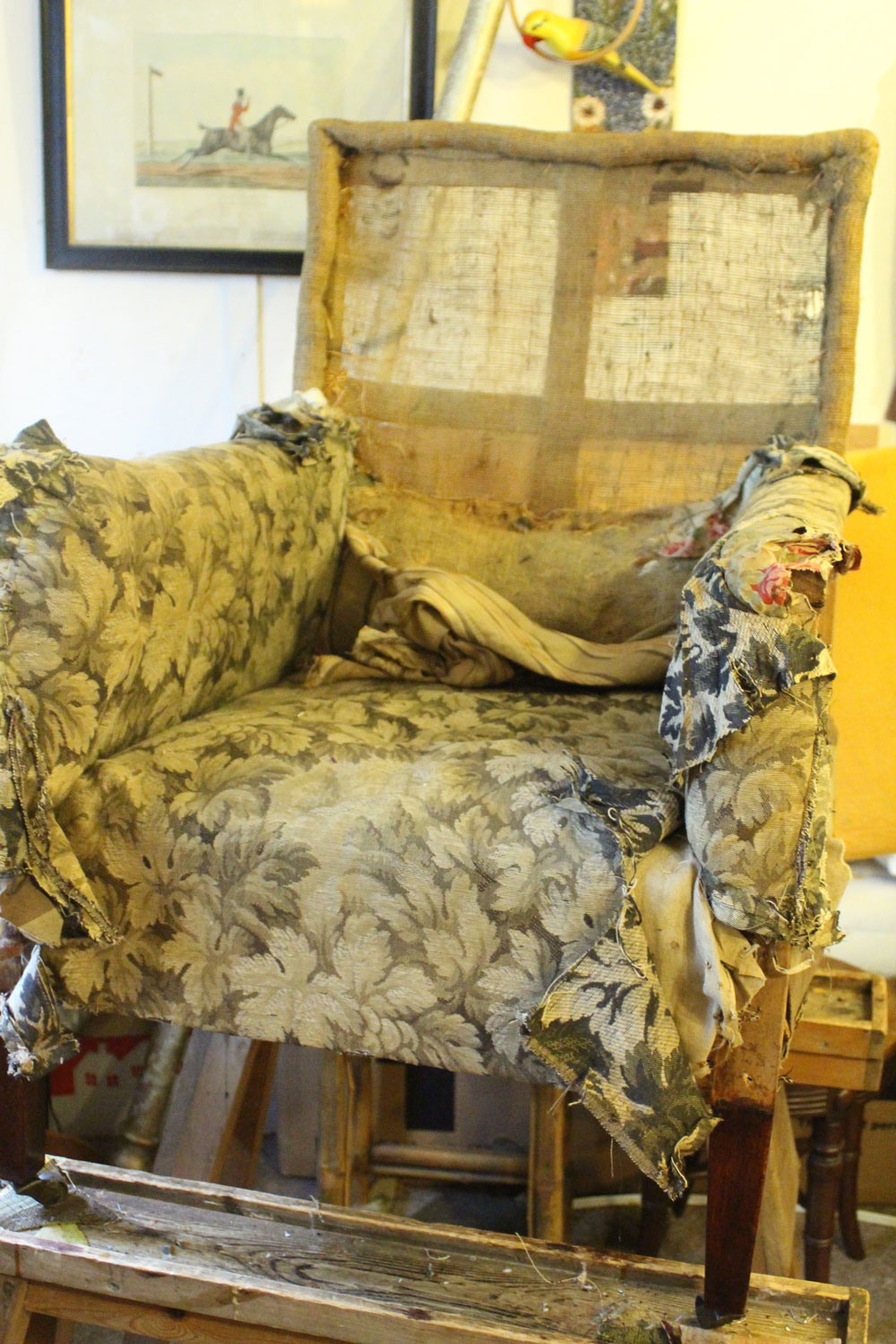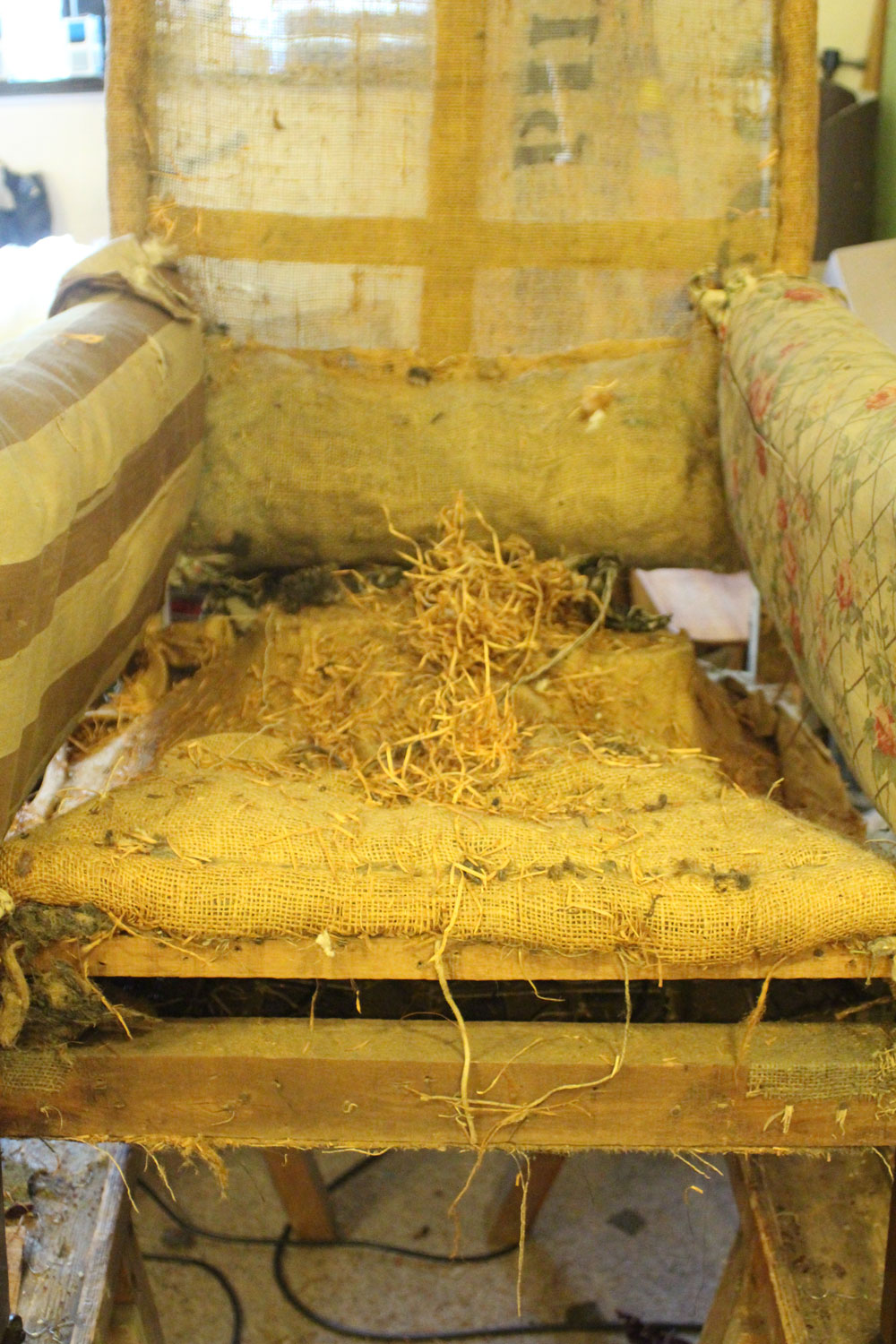 The next stage of the process involves making what are romantically called 'bridal ties' with twine, across the whole surface of the hessian-covered seat. These bridal ties are looped, through which a man-made black fibre (a modern replacement for what used to be horse hair) is stuffed. The fibre is distributed as evenly as possible across the seat and the loops are pulled tight to fix the fibre in place.
What happens next is what we refer to as 'regulating'. It's nothing to do with rules! Simply put, it means that a very large, fat needle (about 12 inches long and thick) is used to level out and fluff ('regulate') the fibre, which involves quite a lot of pulling (hence needing a strong needle). After that, another layer of hessian is placed over this and attached to the frame, thus building up the seat above the springs.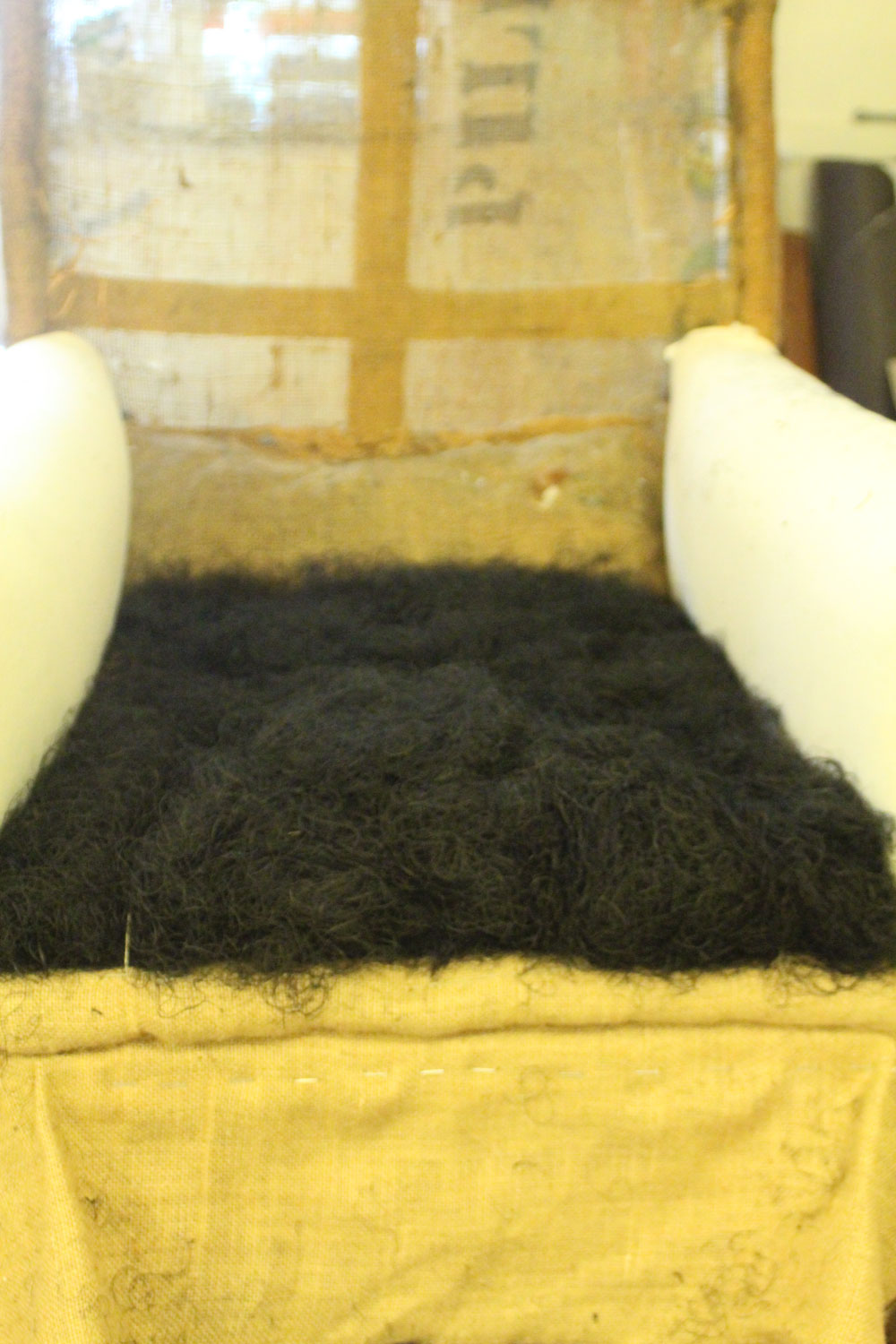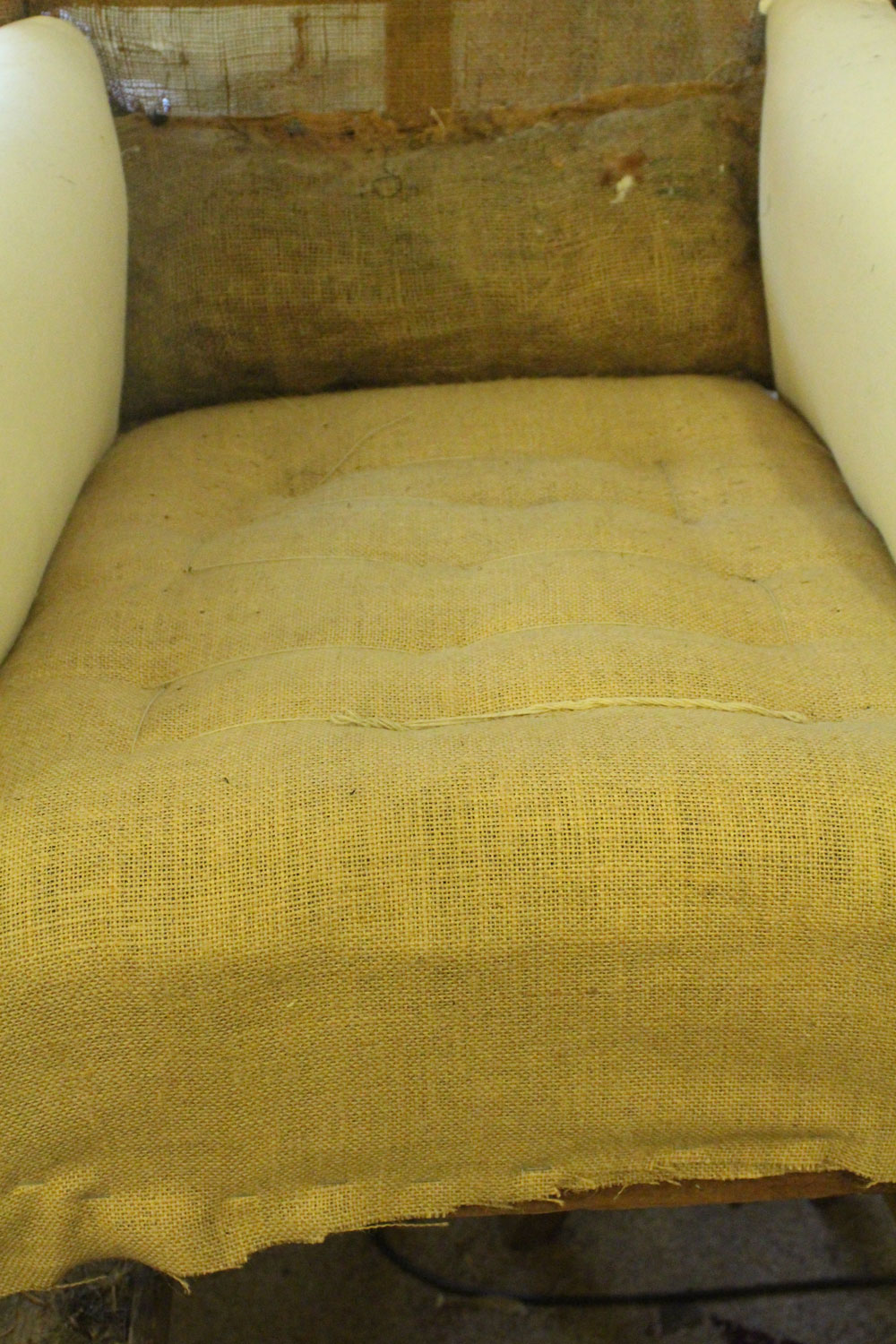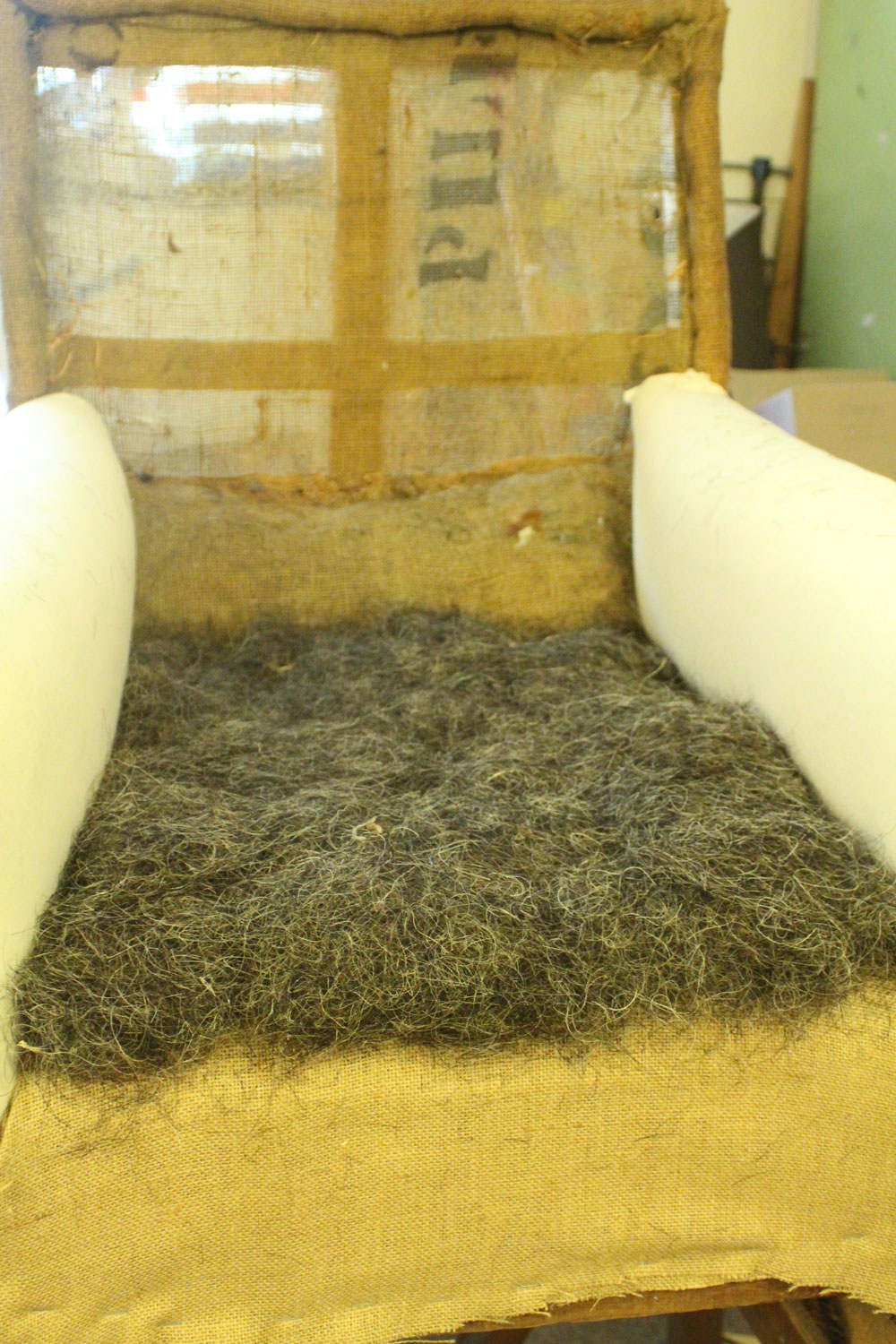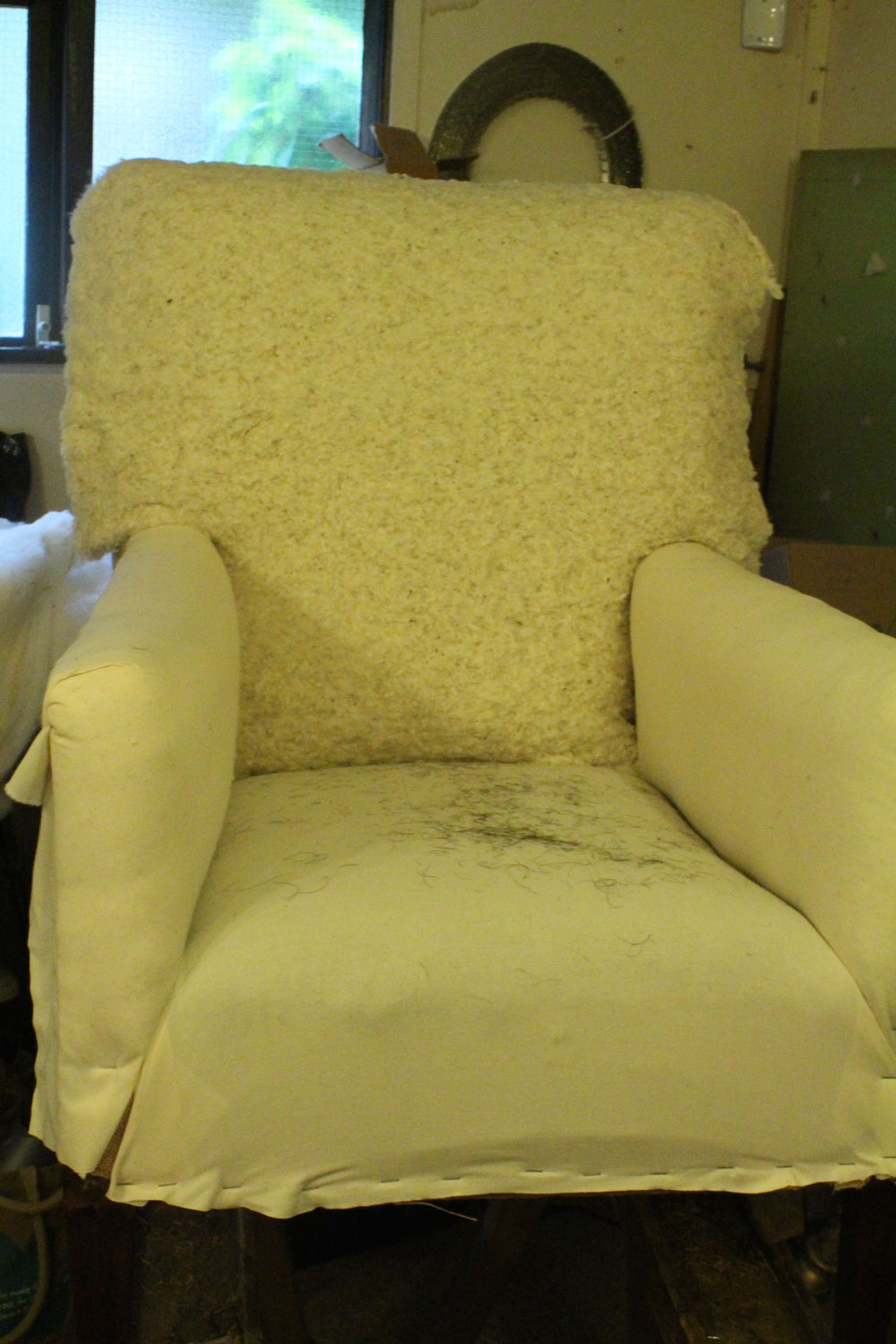 Bespoke upholstery service in London and South East Antiques For Sale
To secure the hessian and tighten up the seat, there are then two phases of stitching, using another needle of similar length but thinner (to penetrate all the material and fibre), again with twine.
The first phase is done to reinforce the front of the seat and to avoid it collapsing. The upholsterer builds up a 'wall' by stitching the twine through the hessian and fibre and 'returning' the needle, making at least three rows, completing the phase by creating a 'round top edge'.
The second phase, to reinforce with whole seat, uses vertical stitching. It involves taking the needle right through the seat i.e. all the layers of hessian and fibre, avoiding the springs, and then 'tying off'. It is no wonder that upholsterers have strong hands as well as nimble fingers!
To add additional comfort, a layer of hog hair, topped with cotton flock, is added. This is then covered and secured by a layer of calico (a cotton material that is stronger but softer than hessian, with a smoother finish).
Finally, the top cover is added, and this is normally the bit that the customer sees and where they are a lot more involved. After all, there are 1000s of upholstery fabrics to choose from, to suit all our tastes!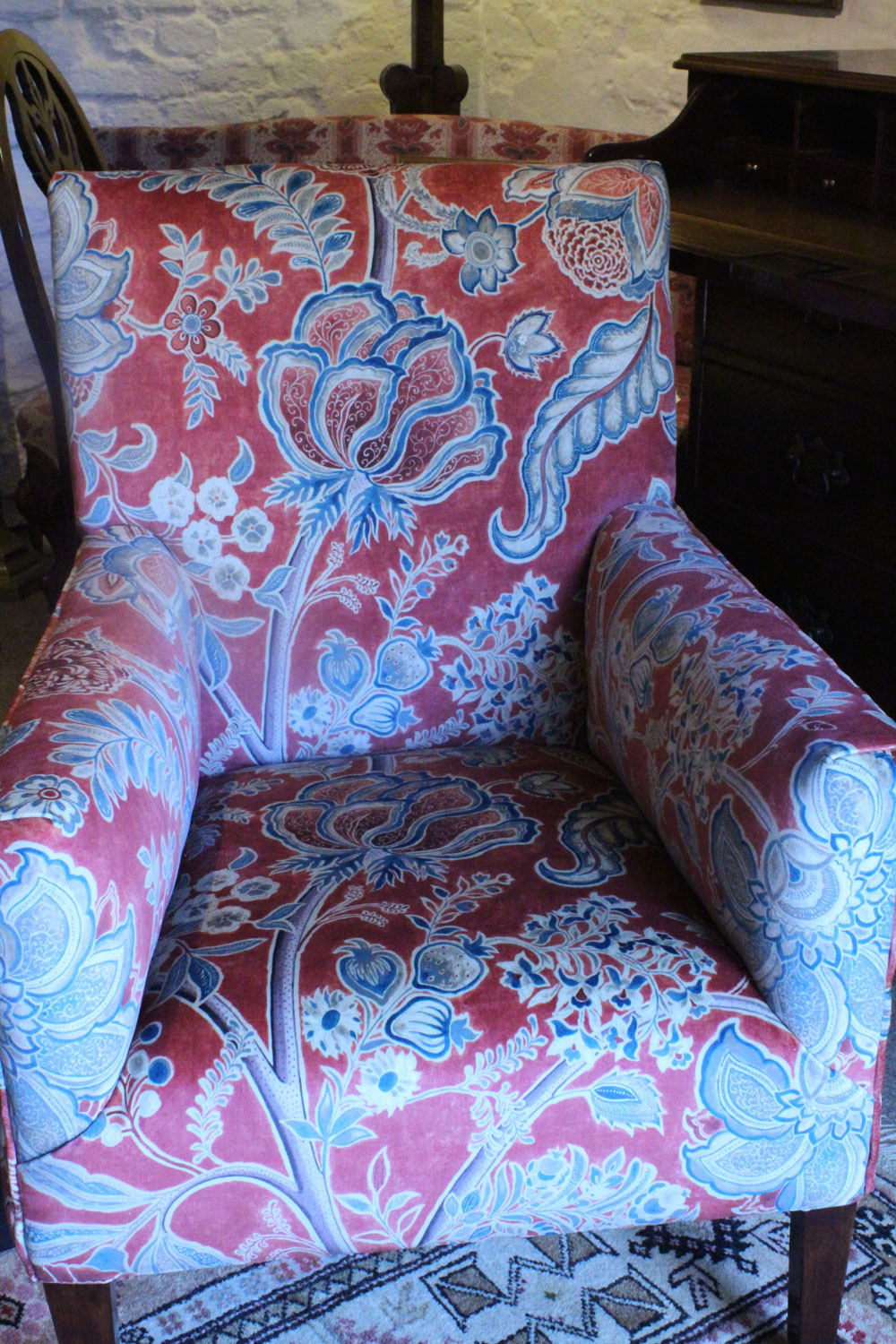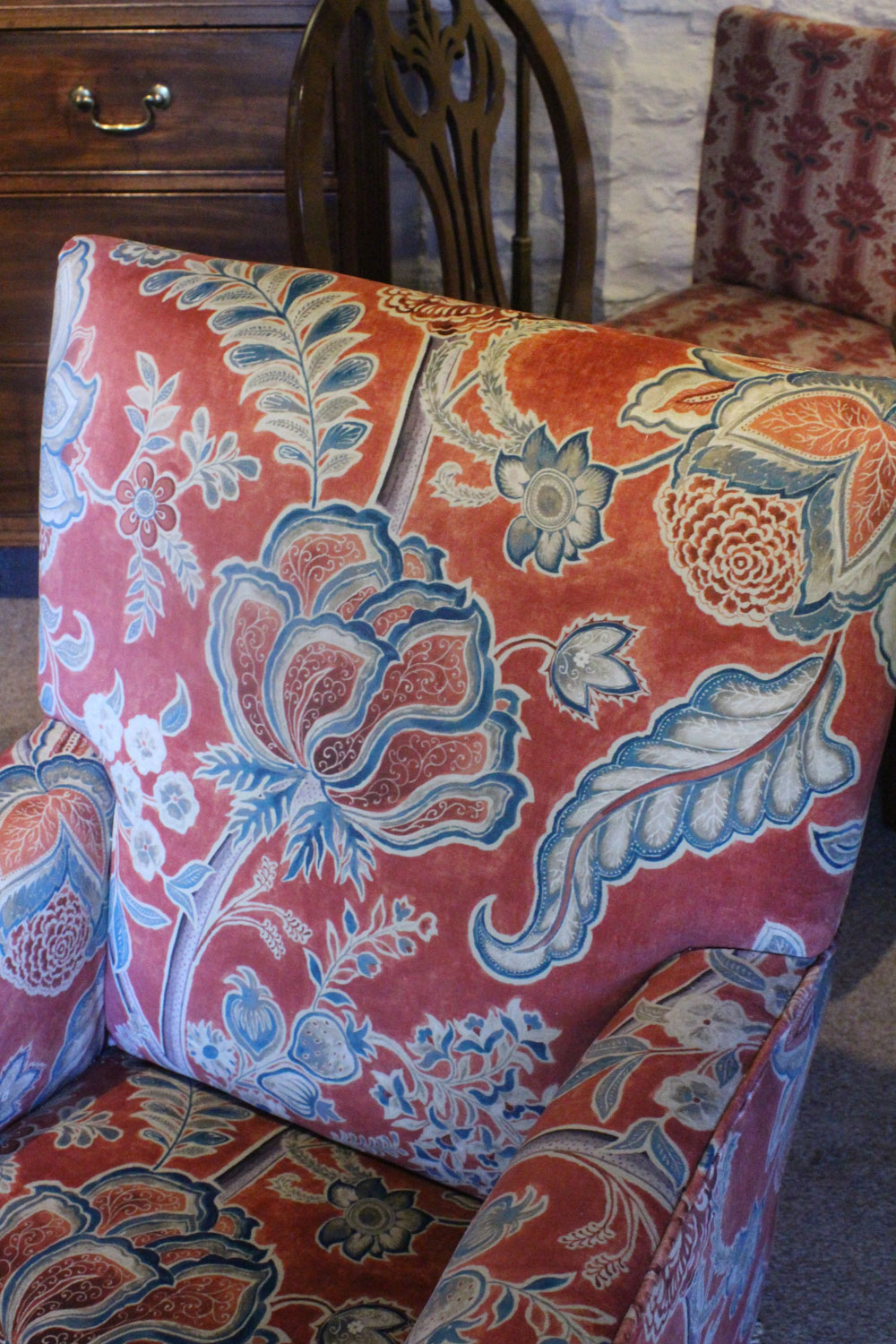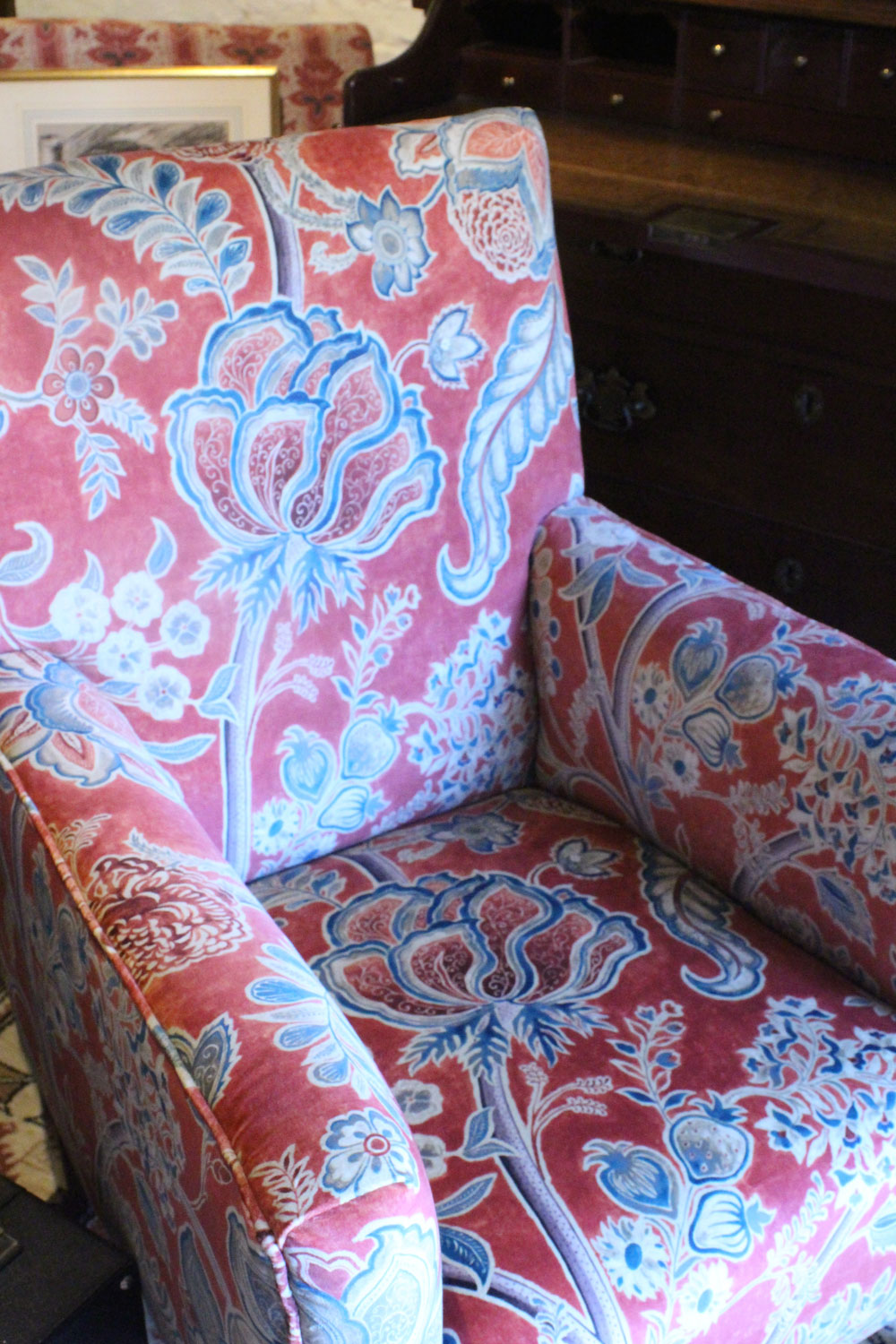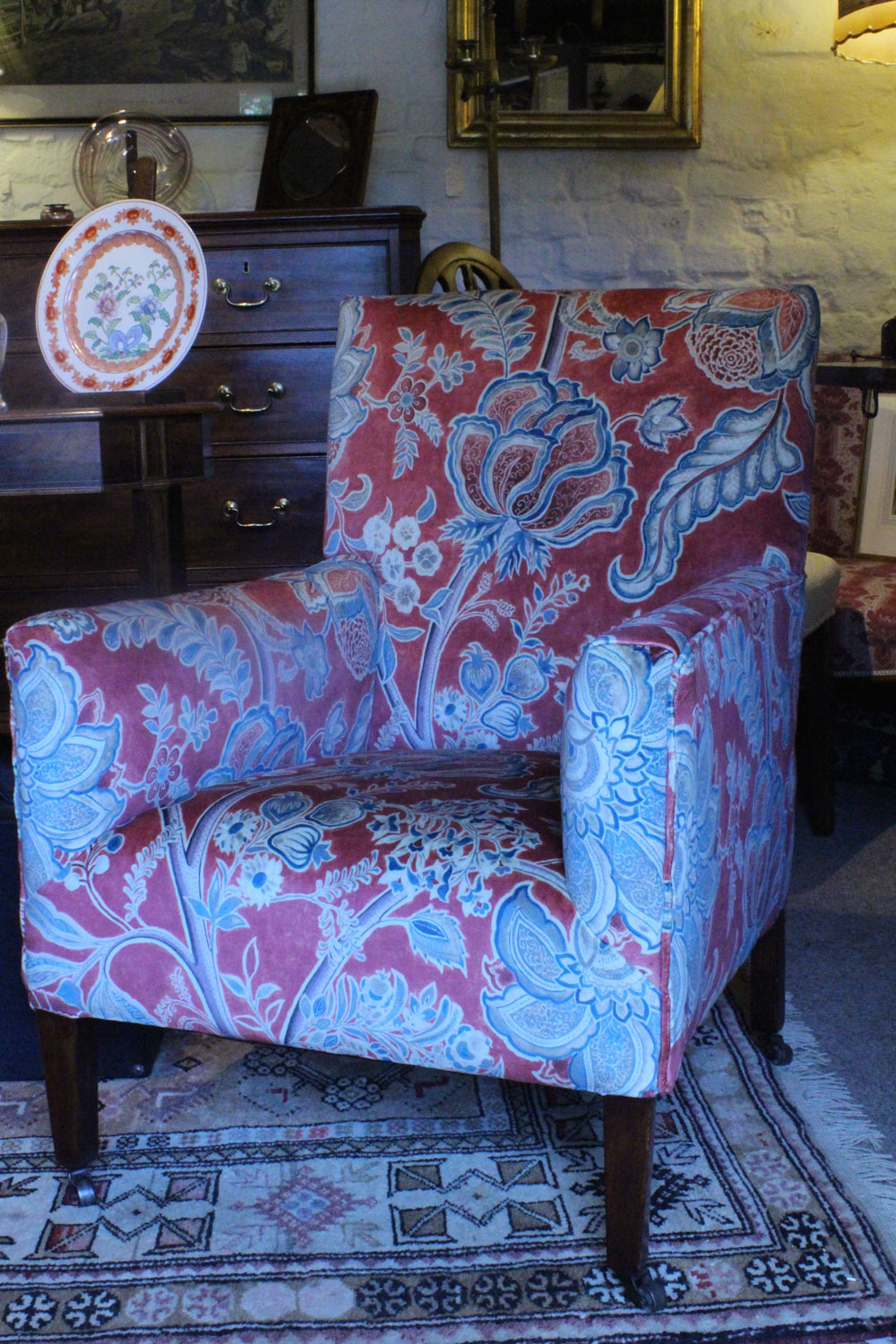 This is not for your mass-produced, foam-filled, pine-framed, off-the-shelf, short-lived three-piece suites; this is for hand-crafted, solidly-built, cherished pieces of furniture that can be lovingly restored to increase their longevity.  I have a favourite wing-backed chair, now reupholstered and recovered.  My much-loved 'friend' is still with me after 20 years and is just like new.  Good things come to those who wait.
Patricia Smythe
A wee gem of a business, tucked away at the back of an antiques place, Courtyard Antiques, in Brasted, Kent.  Worth a visit!  Even if it's just to have a natter to Iain.